Selected LinkedIn References
Click Here to see some of Rick's recommendations from his LinkedIn Profile.

Justin L
I could not speak more highly of Layer 3. We have rented 10 homes across the country. While we were located in Georgia, Layer 3 went well beyond expectations while finding us a rental in Austin in the spring of 2020. In late 2020, we reached out to Layer 3 again in pursuit of the purchase of our forever home. Very throughout and solely driven by our needs/ wants, Layer 3 navigated us through the complexities of home buying to get us to the place we want to be. Highly recommend!!!

Tim K
My fiancé and I were first time home buyers in one of the most crazy home markets in the US and were able to successfully land our dream home all thanks to Rick and the team. Thanks for all your help!

Jordyn W
My fiancé and I are first time home buyers. Rick was so helpful and patient with us through the whole process of buying our first home! It is so meaningful to have someone who you can trust during this process, especially with how crazy the market has been. Highly highly recommend Rick!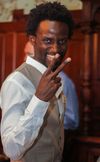 John K
My wife and I worked with Layer 3 Real Estate to secure our first rental property in 2020. Needless to say it was a difficult year in which to close on a house. We were so glad to have them there to walk us through the process and advocate for us at multiple stages in the process from negotiating the right price to securing a competent property manager. We are super happy with the purchase we made and can't wait to work with Layer 3 again on our next property. I couldn't recommend them more highly!

Jim R
My partner and I were first-time home-buyers here in Austin, with more than enough questions and anxieties. Rick answered all our questions and helped calm all our worries. He really helped us to understand the home buying process and was there for us every step of the way. He helped us to negotiate a fair price and coached us through choosing the right home for us. We couldn't be happier with our new home!

Lyn F
I wanted out of Houston area but didn't know where I wanted to be. After almost 6 mos of hanging out online just looking and driving about different areas, my son in law recommended I speak with Rick. We drove the LBJ lake areas as I thought I would want to be near the water. The more I looked the more I realized I needed to keep looking. Rick guided me through the process with patience , humor and great realty expertise..( Covid 19 safety guidelines always observed. I found my house in the HILL COUNTRY.!Rick took care of every detail and kept My closing anxieties to a minimum. Use this guy ONLY if you want a great home buyer experience.

Holly J
Loved working with Rick! He listened to my requirements for the neighborhood and type of home that I wanted. He is very knowledgeable of the different neighborhoods and the history of Austin. In addition, he has a great sense of how the market is doing and gave me sound advice on my investment. Rick was available and helped every step of the way in the process and answered all of my questions. I highly recommend Rick as a realtor. Made my move to Austin much easier.
Werner S
Rick Reeder didn't force us to choose any previous place we have visited. He let us very comfortable choosing the right property. Once the deal was signed, he was also able to handle well the pressure of a mortgage process which didn't go to the direction we all expected. He was able to provide alternate solutions and took care of all of our needs during some though moments of our new home buying process. In the end, all paid off. Thank you, Rick, for your help and consideration. We are loving our new place.

Kate H
"Calm in the midst of the storm! Rick took care of all of the communications, bumps in the road, and details so we could have a painless, enjoyable selling AND buying experience! He is truly a full service realtor! We highly recommend Rick for his selfless service, knowledge and savvy. He sees situations from many angles, so you can get a complete picture as you make decisions. He was in our corner in every situation, making the path smooth. We are now the proud owners of our dream home and the happy sellers of our former home, and we couldn't be more pleased with Rick! Thank you!! HIGHLY recommend!!"

Katy S
"Rick Reeder of Layer 3 Real Estate was our realtor on the recent purchase of a lake house. He was great to work with and we felt confident with him through out the process. Rick handled all communications with us in a timely and professional manner. I would highly recommend Rick for your next real estate purchase!"

Tyler R
"Rick was wonderful to work with when we bought our first home. He was very easy to work with, had outstanding communication, and was available when we needed him. He was very helpful throughout the entire process and reduced the stress and cluelessness that comes with buying your first home. Rick made our needs a priority! I highly recommend Rick to anyone thinking of purchasing a home in the Austin and surrounding areas."

Bart A
"We recently used the services of Rick Reeder of Layer 3 to help purchase some lake property on Lake LBJ...very responsive and diligent...helped a lot with insight and advice that helped make sure we made the right decisions. Would definitely use him again!"
Meet Rick Reeder, Realtor